About Us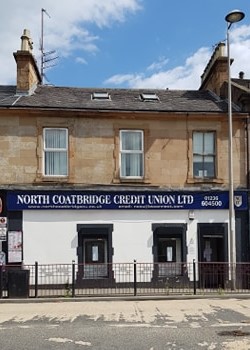 5-6 Sunnyside Rd
Coatbridge ML5 3DG
01236 604500
Credit Union, Whats it all about?
Credit unions are non-profit financial insitituations. When you are approved as a member of a credit union you become a share
holder and owner-member
. North Coatbridge Credit Union is run for the sole benefit of the community of Coatbridge and Airdrie.
You, the member control and own the business of the credit union, what you say is the decision that matters. The owner-member is invited to attend general meetings where you can use your voice to vote on all matters affecting the credit union. This includes decisions such as; how much dividends the members pay themselves, which opening hours are needed, where collection points should be and how the service can improve and develop.
Saving together as a community
A credit union helps its members by providing savings and loan facilities that are convenient and affordable to their home and workplace. The collective savings of the group provide the means for granting loans to members in need. When you deposit money into the shares of our credit union you are helping to fund someone else in your community's loan, likewise, when you recieve a loan from our credit union you are recieving money from the other members.
Members who save with us benefit themselves and the community. Credit unions are non-profit, this means after paying expenses and providing for reserves, the remainder is paid into the accounts of those members who save their money in their credit union membership account. All surpluses are returned to the members in the form of Dividends.
Borrowing against shares
We will always encourage our members to take out loans where possible. Full member participation is essential to a healthy and well functioning credit union. To save and not borrow, to borrow and not save is misunderstanding the mission and purpose of a credit union. We all save regularly so that the pool provides enough for each individual in their time of need; credit unions are mutual and co-operative enterpises.
Low interest rates
The purpose of a credit union is not to make a profit. As a credit union, we never have to vary our interest rates, no matter the rate of inflation our credit union has one rate; 1% per month on your outstanding loan balances.
This is a true interest rate of 12%-13%, depending on when the first payment was due. Compare this with other lenders whose true interest rates could be much more than this.
Using an example of £100.00 borrowed over our shortest loan term (6 months) the most you would pay back would be £103.35 with no hidden charges.